Class 1 (Years 1 & 2) at Follifoot
The teacher for Class 1 is Mrs Barnett.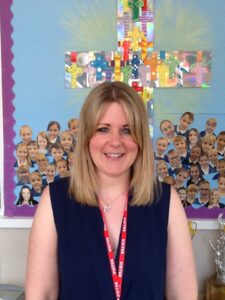 A welcome message from your teacher
My name is Mrs Barnett and I am the Class 1 teacher here at Follifoot.
I have already taught some of you this year and I am so glad that we will be together again in September. I am also really looking forward to meeting the new Year 1 children that will be moving to Follifoot from our Early Years class and from other schools. We will make you all feel very welcome!
We have lots of exciting topics to look forward to in the Autumn term including finding out about toys through time, reading and writing traditional tales, learning about the United Kingdom, painting and drawing portraits, discovering more about animals and minibeasts and many more things!
In the mean time, I hope that you all have a lovely Summer with your friends and families, that you play outside lots and that you eat plenty of ice cream.
See you soon.
Mrs Barnett
Starting Year One at Follifoot
We are pleased to have created the short video below to help children who have attended Reception at Spofforth School prepare to start Year One at Follifoot.
Trainee Teacher joining Class 1 in September
Hi, I'm Mr Horne.  From September, I will be undertaking my post graduate teacher training year.  My main placement throughout the year will be a Follifoot School.  I'm a sporty, history-loving, English fanatic teacher trainee.  I can't wait to be joining you in Class 1 and I'm very excited to meet everyone in September.
Curriculum Overview
Please click below for the Class Curriculum Overview for this term:
Autumn Curriculum Overview Class 1-FF
Preparing for September
We are pleased to provide the ideas and suggestions below to help your child prepare for school in September. If possible, these will be undertaken in the few weeks leading up to the start of term in September (last two weeks of the summer holidays). This will enable them to have maximum impact on helping children be ready to learn when term begins.
Please click on the links below:
Moving to Year 1 Summer Pre Learning Activities
Year 1 Letter formation handwriting sheet
Year 1 Number formation handwriting sheet
Year 1 Phase 2 phoneme flash cards revision
Year 1 Phase 2 tricky words revision
Year 1 Phase 3 phoneme flash cards revision
Year 1 Phase 3 tricky words revision
Year 2 Summer Pre Learning Activities
Year 2 Common Exception Words Revision from Year 1
Year 2 High Frequency Words Checklist.docx
Year 2 Phase 5 Phoneme Flash Cards revision
Year 2 Place Value Number cards and dienes (1)
We have teamed up with the SchoolRun.com to help provide families with useful resources to support learning at home.

Summer Booster Packs
These summer booster packs for Years 1-6 will help child consolidate key skills and knowledge in a quick daily practice session and offer some fun revision problems and activities to try. The best match is for children to complete the booster pack for the year group they have been in during the academic year 2019-2020.  Please see below for the relevant packs.  There is the Year 1 packs for the children who will be in year 2 next year. There is no Reception packs but please see the information above to help children who will be in Year 1 next year.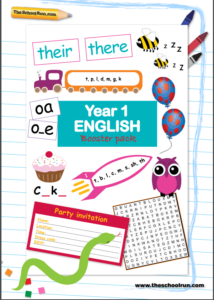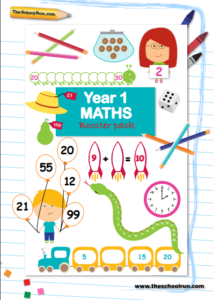 Please click on the links below to access:
Self Care & Emotional Well being Activity Pack for Children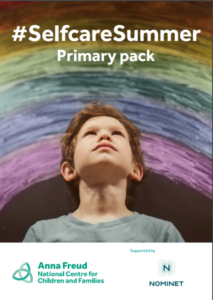 Please click on the link to access this pack to help primary children think about their own self care.  It comes highly recommended from our partners at CompassBuzz: Selfcare Primary Pack
Preparing for the First Day Back in School
This useful poster gives tips and advice on helping all children prepare for their first day back.  Please click on the link to access it.
Preparing for First Day Back in School Poster
Learning to live with Covid 19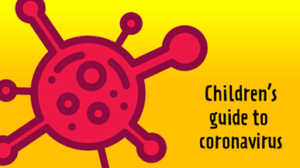 We are all learning to live in a world with COVID19. Part of helping children adjust to this is helping them understand and make sense of it. This guide produced by the children's commissionaire contains child friendly explanations and links to advice, support and activities to help children make this adjustment. Staff will be using aspects of it in school and parents may like to use parts of this with their children or simply be aware of some of the ideas and suggestions.
Please click here to access: Childrens-guide-to-coronavirus
Further Foundations for the School Year 2020-2021
Safe, happy, ready to learn.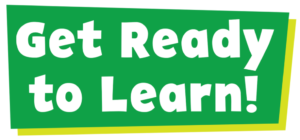 Any time you can spend with your child helping them to feel safe and happy about returning to school will help them be ready to learn. In addition, any time you can spend on any of the activities suggested to help them prepare for academic learning ahead of September will be of value. Thank you for your support.
Children sometimes feel a bit nervous about moving up to a new school year. It is possible this will be more likely if they've been away from school since the end of March.
Here are some tips to help your child think positively about the changes ahead:
Highlight and remind your child about the things that make school great.
Arrange some (socially-distanced) play dates over the holiday to strengthen existing friendships. Remind your child that moving to a different class is an opportunity to make some new friends as well.
If your child feels they struggled with learning this year, talk about what they found difficult but also remind them about all the areas where they did well. Praise and positive thinking will build their self-esteem.
Get organised early! Talk about any changes to the daily routine, ensure you have all the right uniform and, if your child takes a packed lunch, plan some tasty additions.
If your child is worried they'll fall behind in class or won't be able to manage all the homework, talk through the changes they should expect and how you could approach them. Make sure your child knows there will still be time to relax after school and keep up with out-of-school hobbies.
If your child doesn't think they are going to like their new teacher, try to find out why. It might be that they've seen the teacher telling someone off, or have heard stories from other children. Talk about the fact that the school has agreed rules and teachers have their own expectations, but always be positive about the teacher in front of your child.
As well as preparing your child emotionally, you can boost confidence in their academic ability by giving them a head-start on the coming year's learning. This is especially important if you or your child feel that their learning might have been impacted by the long period outside the classroom.
Transition Booklet
Click on this link to access further ideas and suggestions in our Follifoot & Spofforth Transition Booklet.docx
Ready to Learn Every Day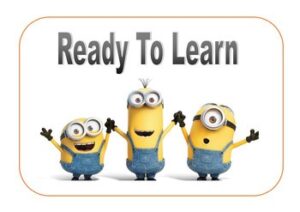 The poster below has more top tips on helping your child to make the most of every day of school learning.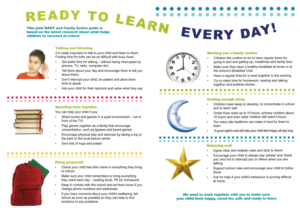 Click here to access the Ready To Learn Leaflet
Year 1 Ready – Some More Ideas
Pre-Y1 literacy focus: Sequence events in a familiar story
Now's the time to encourage your child to think about the stories that are read to them. Of course, sometimes it's important they still have stories just for stories' sake, but at times extend their learning by asking them questions about what they've heard.
Do try this at home:
At bedtime sometimes ask them to tell you a story instead of you reading to them – make sure it's a really familiar one, like a traditional tale.
Working with them, make a book of one of their favourite stories by asking them to draw pictures depicting the sequence of the story.
Pre-Y1 maths focus: Addition using numbers 0-10
Understanding the concept of addition is vital before children go on to completing written calculations, otherwise they won't understand when addition can be used in real-life situations.
Do try this at home:
At meal times use the 'language of addition' when talking about food (for example, "You've got one spoonful of carrots and two of peas, that's three spoons of vegetables altogether".
Challenge your child to categorise their soft toys in certain ways (all bears together, all pink toys together, all small or medium-sized toys together, etc.), then have them count how many of them are in two of the groups combined.
In Year 1 maths your child will need to count forwards and backwards up to 100. They will need to know their addition and subtraction facts to 20. They will start to learn about times tables through the use of simple multiplication and division problems, for which they will be given objects to help them work out what is being asked.
They will also need to find half and a quarter of a shape or quantity. They will start to measure using standard units and will learn to tell the time to the hour and half-hour. They will learn to name some common 2D and 3D shapes.
In Year 1 English, your child will consolidate their learning of phonics and should become confident in being able to match each group of letters (e.g.: igh, ea, th) with the sound it makes. They will be encouraged to read a wide range of stories and listen to poems which they will start to recite by heart.
They will learn to spell a range of words containing the sounds already taught (e.g.: light, read, think etc). They will learn to form all the letters of the alphabet in lower case and capitals, plus the digits 0 to 9. They will sequence sentences to form short stories. They will punctuate sentences with a capital and full stop, and will begin to learn about question marks and exclamation marks.
Year 2 Ready – Some More Ideas
Pre-Y2 literacy focus: Use and write non-fiction texts
Non-fiction texts are a vital learning tool and teaching your child to learn how to use them from an early age can help them become independent learners.
Do try this at home:
If possible, visit the library. Make a beeline for the non-fiction / reference section and look for books on your child's latest passion, from football or Lego to ballet or ponies. Once your child has read a few non-fiction titles, encourage them to write their own including a contents page, a glossary and a blurb for the back.
Pre-Y2 maths focus Solve-real life addition story problems
Its helpful if children see how to use maths in every day scenarios; this is why story problems are used so frequently throughout the primary age phase.
Do try this at home:
Have them write their own story addition problem, for example: Jake had 7p and Bella had 20p. How much money did they have? They can use real-life friends in the story, or family members.
As your child begins Year 2, you'll no doubt hear the word SATs mentioned and, as far as we know, these exams are still going ahead in the summer term of 2021. It's important to balance KS1 SATs preparation and practice with the daily lessons in Year 2 maths, English and science.
Here's a quick look at  some of what they'll be learning.
In Year 2 maths your child will learn to add and subtract with two-digit and one-digit numbers. They will learn multiplication and division facts for the 2, 5 and 10 times tables. They will need to find 1/3, 1/4 1/2 and 3/4 of a shape or a quantity of objects. They will learn about measures, including weight, capacity, length and time (learning to tell the time to 5 minutes).
They will learn to name and describe the properties of common 2D and 3D shapes. Year 2 children carry out activities where they interpret and construct pictograms, tally charts, block graphs and tables.
Your child will build on their phonics work in Year 1 English until they are reading words automatically, without having to sound out. They will continue to read a range of different stories, but also be introduced to non-fiction books.
They will be able to apply the spelling rules they have learnt. They will be more confident in their formation of letters and will learn how to start joining their handwriting. They will have plenty of practice writing stories and will also write some poetry. They will be taught to use capital letters, full stops, exclamation marks and question marks correctly. They will also be encouraged to use sentences with two parts, joined by conjunctions such as when, if, that and because.