Wave of Hope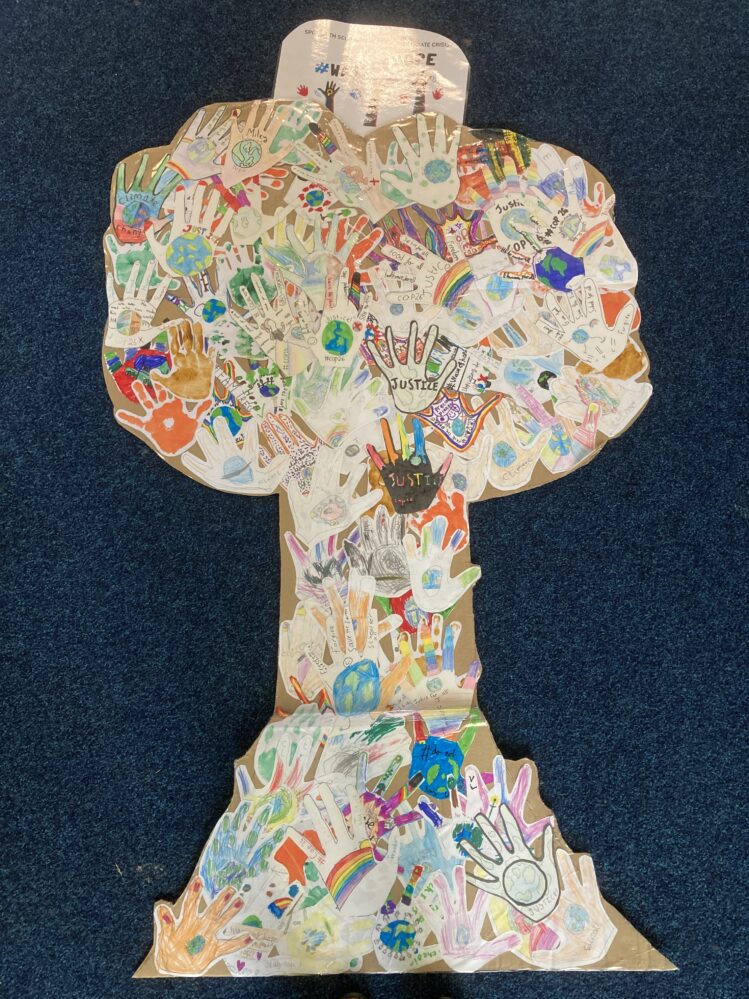 We have been talking about COP26  and the discussions global leaders have been having about helping end the climate and nature crisis, fighting poverty and injustice and providing vaccines and healthcare for those worst hit by the crisis.
 We joined with thousand of other schools and organisations in a Wave of Hope by decorating our hands with messages and pictures to show our support. Then we made all our hands into our own Tree of Hope.
You can also see our #waveofhope on the Crack the Crises website.