Teacher Training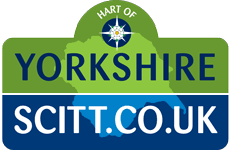 We are delighted to be a key partner in the HART of Yorkshire SCITT. Our Head Teacher is a member of the HART of Yorkshire SCITT Strategic Board and we regularly host trainees for their main and second placements.
Our staff contribute to the centralised training programme that the trainees receive throughout the year. We have also employed staff directly trained by the HART of Yorkshire SCITT.
We share the SCITT vision of recruiting, training and retaining the very best quality teachers who are well prepared to meet the challenging expectations of today's educational context. We take great pride in supporting trainees to become resilient and reflective practitioners who are well equipped to meet children's needs.
The range of support within and beyond the training year prepares trainees well for long and successful careers in the education sector.
If you like further information about any aspect of this please don't hesitate to get in touch with Mrs Barnett or visit the website