Remembrance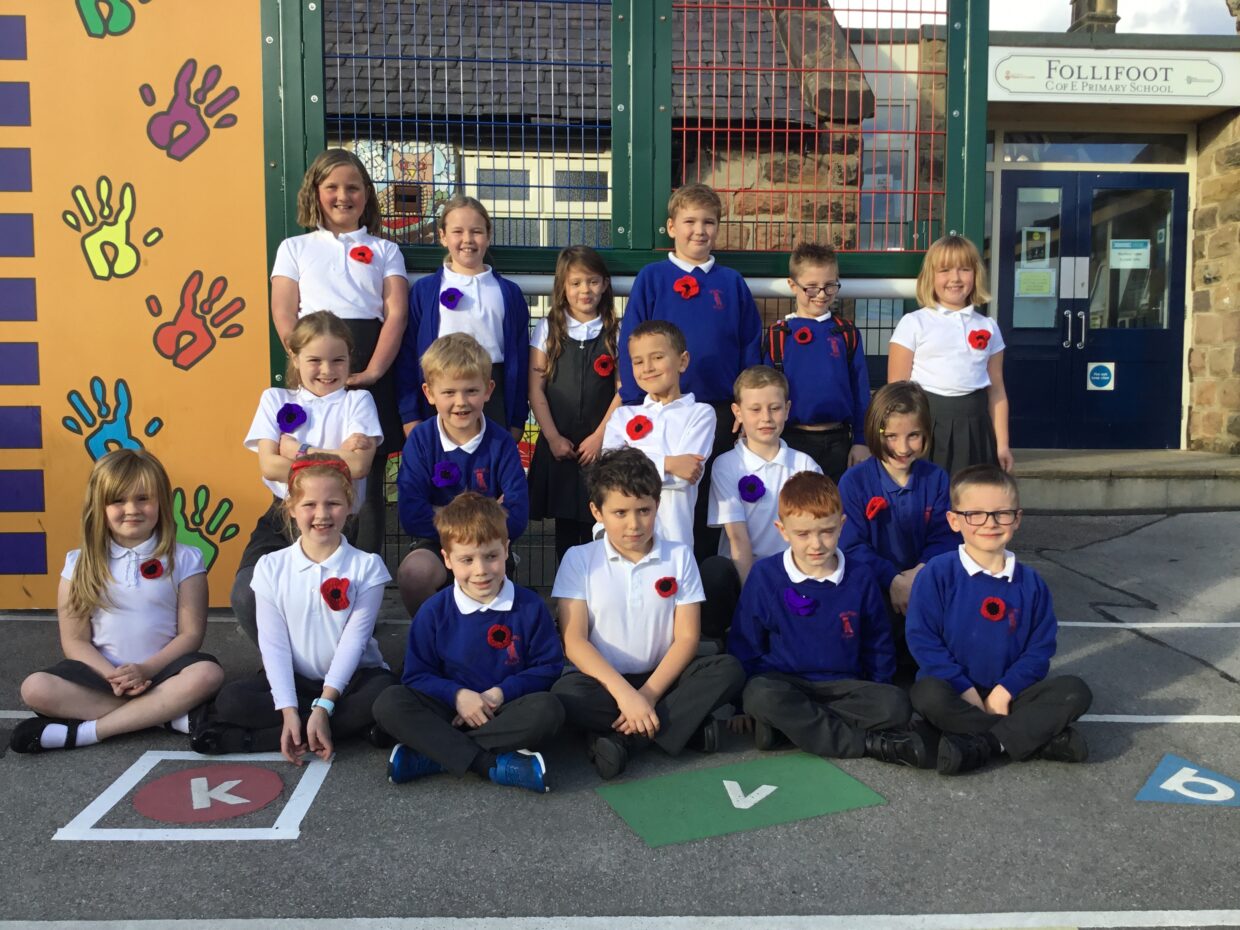 It is a poignant time and a chance to reflect on the enormous sacrifices our service personnel make to enable us to enjoy the freedom we have today.
Having been an Army wife for 28 years, I have witnessed first hand the commitment our Armed Forces make and will be forever proud of their loyalty and selfless actions. I am lucky to live in Ripon, a city that has the most wonderful knitted poppy displays, not only remembering those we have lost but depicting a sign of hope for a peaceful future.
To help, I taught myself to knit!  It was no easy feat, but after 3 weeks I had knitted my first poppy. I brought the poppy into school to show Class 2 and their encouragement and enthusiasm made me want to share the meaning of the poppy even more and teach them the important lesson that anything is possible.  With the help of a lovely lady called Janet, I knitted and crocheted a poppy for every child at Follifoot and told them that they should wear it with immense pride at this time of year, every year.
Sarah Scarratt