History Timelines Have Landed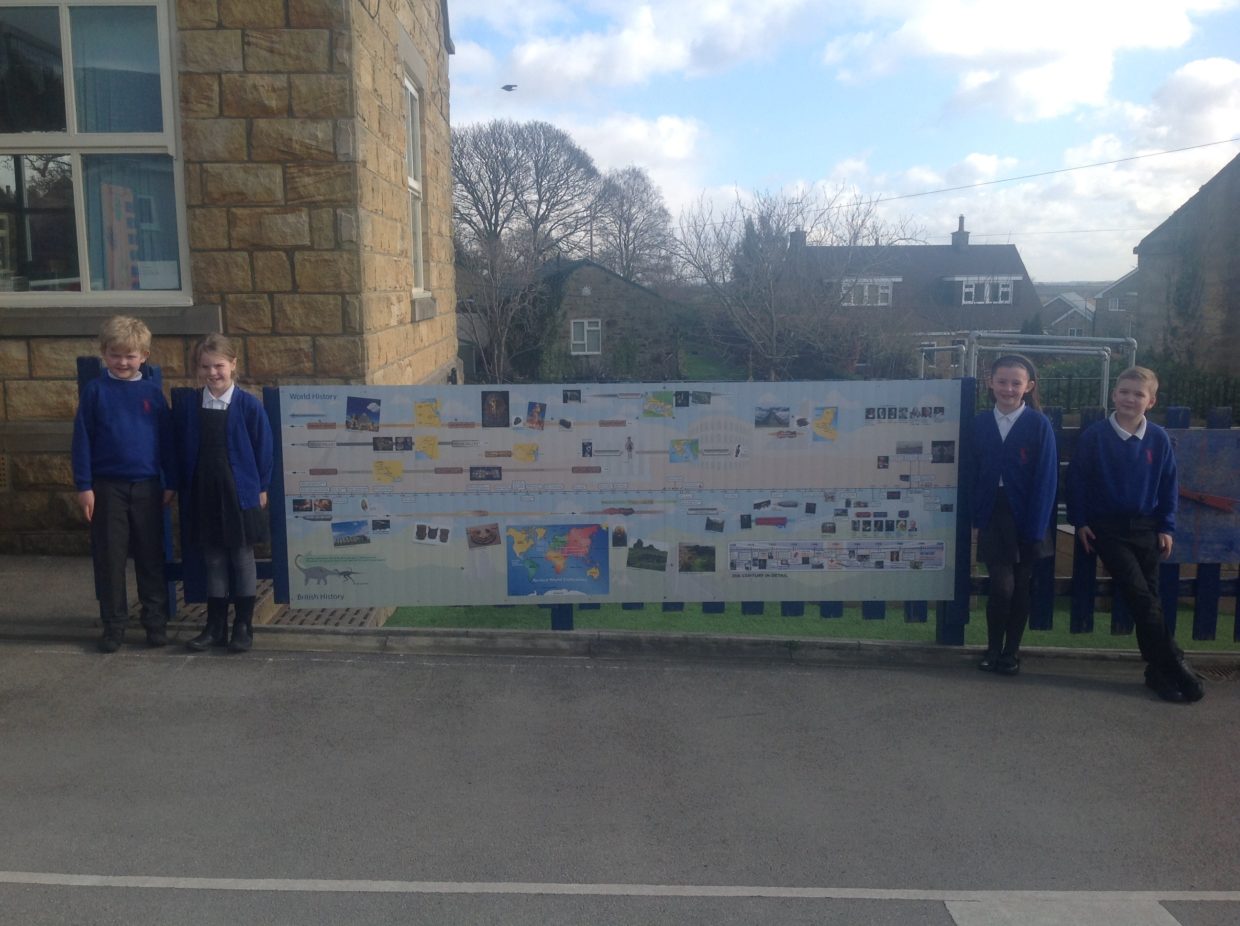 These giant timelines are on both school playgrounds with smaller versions that can move between the classrooms plot the chronology of all the periods of history children study in the Primary National Curriculum.
They contain key dates and facts in relation to all the key history topics children cover. We know they will really help children get to grips with the chronology they are expected to know by the end of primary school. A massive thank you to FOFS and Spofforth PTA who funded these incredibly valuable resources.