Fun in Fundraising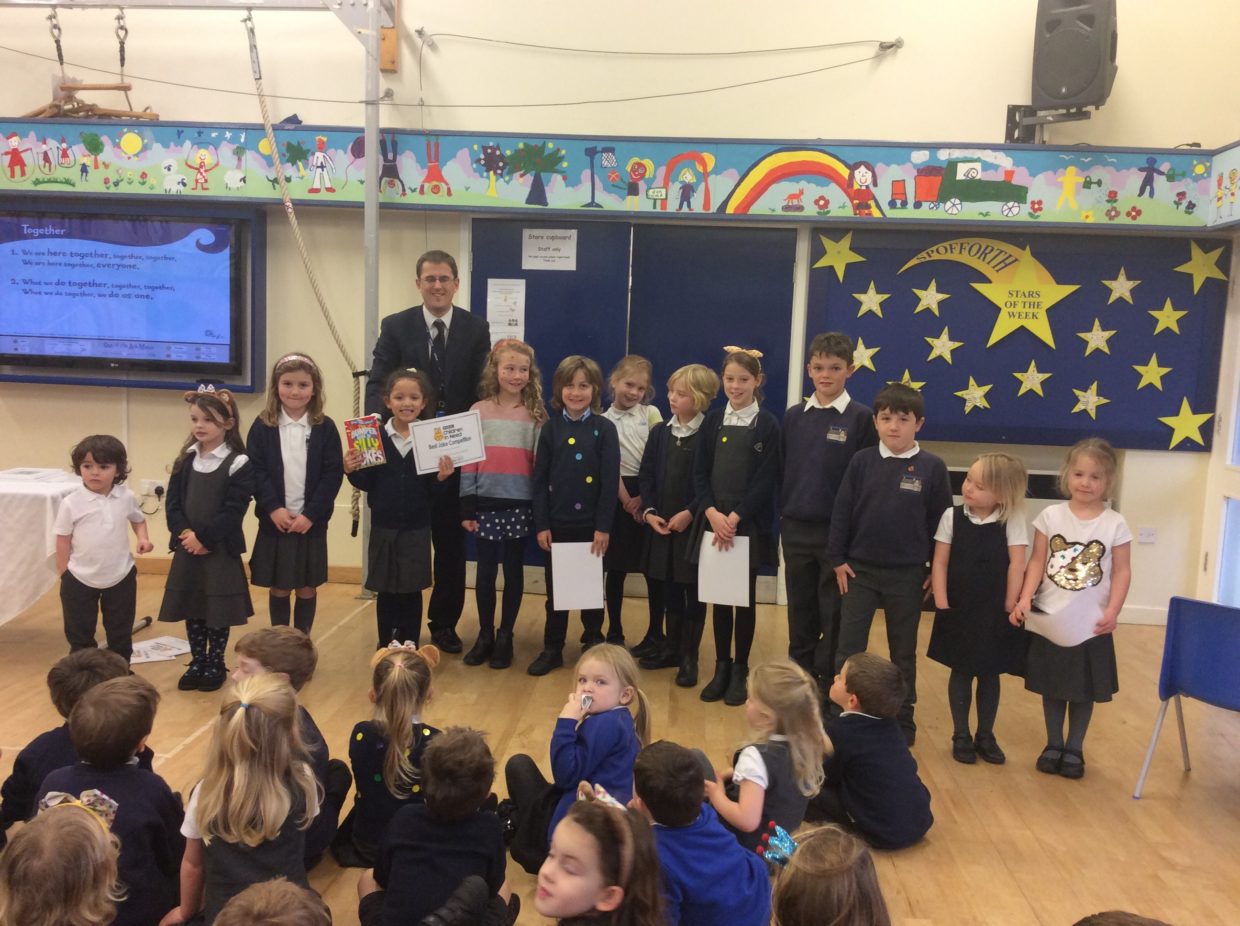 The children had great fun with their fundraising activities on Friday 15th November in support of Children in Need.
At Spofforth they covered a giant Pudsey in coins and enjoyed a joke telling competition at the end of the day.  There were many creative takes on adding spots to our uniform.  Well done and huge thanks to all who took part.  Special mention to Saffie for the winning joke:
What do you call a chicken looking at a lettuce?
Chicken sees-a-salad