Class 3 (Years 5 & 6) at Follifoot
The teachers for Class 3 are Ms Pickering and Mrs Pearce.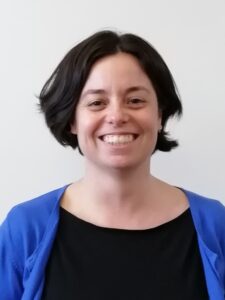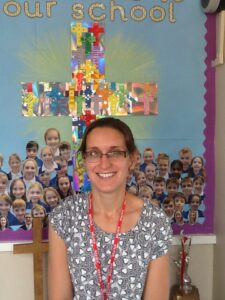 A welcome message from your teachers
Dear Class 3,
We are looking forward to seeing everyone back in school in September.
Ms Pickering will be teaching Monday to Thursday and Mrs Pearce will be teaching on Friday.  We have an exciting year ahead, starting with Light and Electricity in Science and the Vikings and Anglo Saxons struggle in History.
Trainee teacher joining Class 4 in September
Hello, I'm Miss Illingworth and from September you will see me around school and in your classroom helping with your learning.
I am 
d
oing a postgraduate teacher training course and I am very lucky to be placed with your school for my first placement.
I love the outdoors and in my free time you will usually find me hiking up a mountain, camping or walking my 
d
og in the beautiful Yorkshire countryside.
I am very excited to start the term and can't wait to meet you all.
See you soon!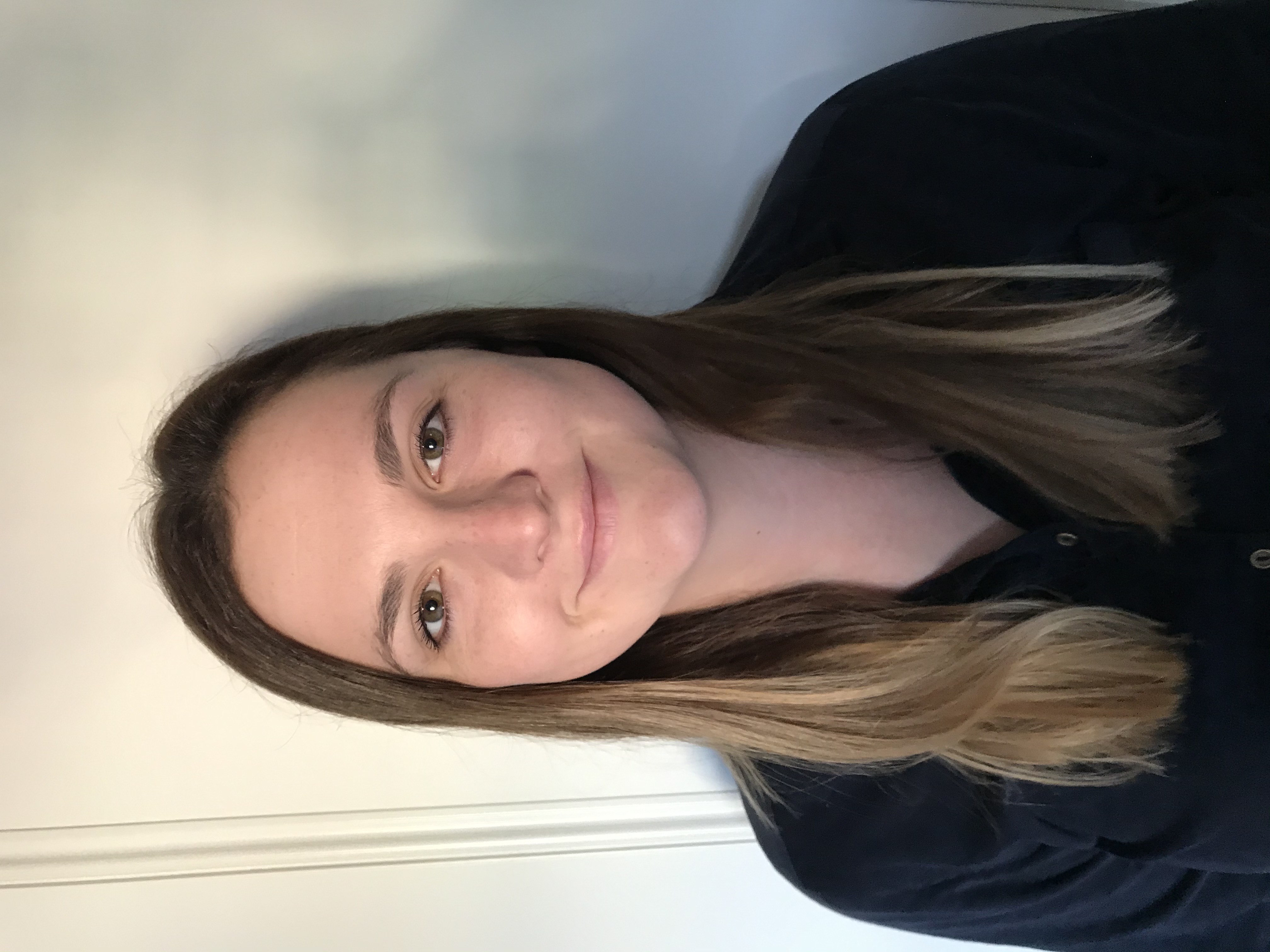 Preparing for September
We hope you have a lovely summer, full of adventure and fun.   We also hope that you take the opportunity to grow in independence and maturity.  One way to do this could include ensuring you contribute around the home.  If you are not already, you could become responsible for tidying and cleaning your own room, packing your own bag and lunch for outings, making your own breakfast, helping with cleaning and gardening.
To ensure you return in September ready to learn, we also encourage you to keep up some regular learning activities throughout the summer.  These include:
Reading at least 30 minutes daily. We have included some prompts to support understanding and discussion of your text.
Practice the times tables practice on TTRockstars (https://ttrockstars.com/ )
Keep your maths skills up to scratch by using some of the ideas on the maths ideas sheet or by going on Daily 10 (https://www.topmarks.co.uk/maths-games/daily10).
Check that you know all the Year 3/4 and Year 5/6 Statutory Spellings. Practice any you don't know. You could also look these words up in a dictionary to check their meaning. This will give you good practise using one and help you know how and when to use these words in your writing. Watch these videos to remind you about how to use a dictionary and thesaurus https://www.bbc.co.uk/bitesize/topics/zcc2gdm
You can also use https://www.bbc.co.uk/bitesize/topics/zwwp8mn to remind yourself of some of grammar and punctuation you will be using in Year 5/6.
Write regularly. This could be your own diary, information reports on something you are interested in, newspaper reports about things you do over the summer, or a made-up story.  We have included (name of chosen booklet) and some Pobble 365 prompts if you would like something more structures.  You can find more at https://www.talk4writing.com/home-school-units/ or  https://www.pobble365.com/
Preparing for September
We are pleased to provide the ideas and suggestions below to help your child prepare for school in September. If possible, these will be undertaken in the few weeks leading up to the start of term in September (last two weeks of the summer holidays). This will enable them to have maximum impact on helping children be ready to learn when term begins.
Please click on the links below:
Year 5 Punctuation Challenge Cards
Year 6 Punctuation Challenge Cards
Year 5 Punctuation Challenge Cards Answers
Year 6 Punctuation Challenge Cards Answers
statutory-spellings-year-5-and-6
statutory-spellings-years-3-and-4
Writing Prompt – Pobble 365 – waking giant
Writing Prompt – Pobble 365 Gazelle
Writting Activity Booklet – Treasure – Finding Tale
Yr 3-4 Spelling Rules Word Mat
Yr 5-6 Spelling Rules Word Mat
We have teamed up with the SchoolRun.com to help provide families with useful resources to support learning at home.

Summer Booster Packs
These summer booster packs for Years 1-6 will help child consolidate key skills and knowledge in a quick daily practice session and offer some fun revision problems and activities to try. The best match is for children to complete the booster pack for the year group they have been in during the academic year 2019-2020.  Please see below for the relevant packs.  There is the Year 4 packs for the children who will be in year 5 next year and the year 5 packs for the children who will be in year 6 next year.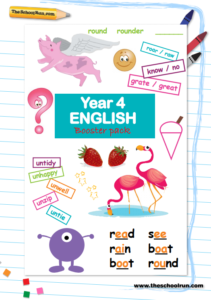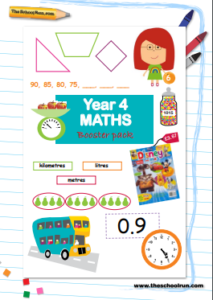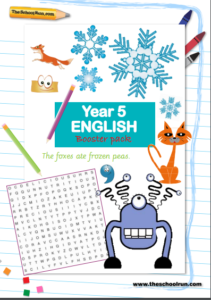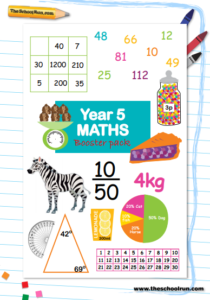 Please click on the links below to access:
Self Care & Emotional Well being Activity Pack for Children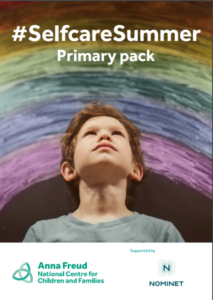 Please click on the link to access this pack to help primary children think about their own self care.  It comes highly recommended from our partners at CompassBuzz: Selfcare Primary Pack
Preparing for the First Day Back in School
This useful poster gives tips and advice on helping all children prepare for their first day back. Please click on the link to access it.
Preparing for the First Day Back in School Poster
Learning to live with Covid 19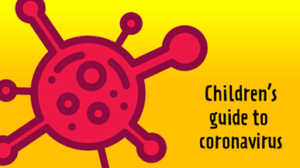 We are all learning to live in a world with COVID19. Part of helping children adjust to this is helping them understand and make sense of it. This guide produced by the children's commissionaire contains child friendly explanations and links to advice, support and activities to help children make this adjustment. Staff will be using aspects of it in school and parents may like to use parts of this with their children or simply be aware of some of the ideas and suggestions.
Please click here to access: Childrens-guide-to-coronavirus
Further Foundations for the School Year 2020-2021
Safe, happy, ready to learn.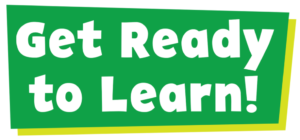 Any time you can spend with your child helping them to feel safe and happy about returning to school will help them be ready to learn. In addition, any time you can spend on any of the activities suggested to help them prepare for academic learning ahead of September will be of value. Thank you for your support.
Children sometimes feel a bit nervous about moving up to a new school year. It is possible this will be more likely if they've been away from school since the end of March.
Here are some tips to help your child think positively about the changes ahead:
Highlight and remind your child about the things that make school great.
Arrange some (socially-distanced) play dates over the holiday to strengthen existing friendships. Remind your child that moving to a different class is an opportunity to make some new friends as well.
If your child feels they struggled with learning this year, talk about what they found difficult but also remind them about all the areas where they did well. Praise and positive thinking will build their self-esteem.
Get organised early! Talk about any changes to the daily routine, ensure you have all the right uniform and, if your child takes a packed lunch, plan some tasty additions.
If your child is worried they'll fall behind in class or won't be able to manage all the homework, talk through the changes they should expect and how you could approach them. Make sure your child knows there will still be time to relax after school and keep up with out-of-school hobbies.
If your child doesn't think they are going to like their new teacher, try to find out why. It might be that they've seen the teacher telling someone off, or have heard stories from other children. Talk about the fact that the school has agreed rules and teachers have their own expectations, but always be positive about the teacher in front of your child.
As well as preparing your child emotionally, you can boost confidence in their academic ability by giving them a head-start on the coming year's learning. This is especially important if you or your child feel that their learning might have been impacted by the long period outside the classroom.
Transition Booklet
Click on this link to access further ideas and suggestions in our Follifoot & Spofforth Transition Booklet.docx
Ready to Learn Every Day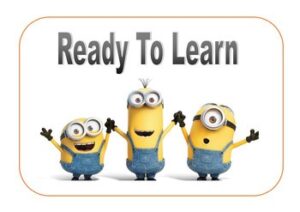 The poster below has more top tips on helping your child to make the most of every day of school learning.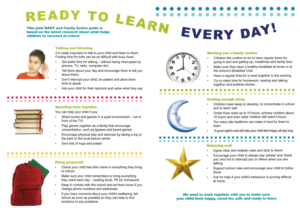 Click here to access the Ready To Learn Leaflet
Year 5 Ready – Some More Ideas
Pre-Y5 literacy focus: Adapt sentence structure to different text types
As adults we know that the way information is presented can vary enormously – think of the way the same news might be presented in different newspapers, magazines and online. This objective is to get them to analyse text types and to manipulate their own writing to suit.
Do try this at home:
Have them think of a news story, or even of a fictional tale such as Little Red Riding Hood. Ask them to write the story once for a magazine aimed at older children, and once for young children. Remind them to think of the language they use, making it age appropriate.
Compare the news as it is presented in the children's newspaper First News and a broadsheet and a tabloid title. What differences can your child identify?
Pre-Y5 maths focus: Reading timetables using the 24-hour clock
This is a life skill they'll certainly need! As an added bonus you can hand over all trip-planning responsibilities for a while (though you might want to double-check their estimates at the beginning…).
Do try this at home:
Have a look at some timetables for local bus and train routes and have your child plan a fictional adventure, working out their route with times and changes. They might like to draw some pictures of things they'll do and see on their escapade!
In Year 5 maths your child will be expected to be confident enough with addition, subtraction, multiplication and division to know which one to use in what situation. They need to be confident in their methods for using all four operations with larger numbers (three digits and then four digits). They should also be able to see how maths fits into everyday life, and other areas of study.
Your child will be learning about fractions, decimals and percentages. They will need to calculate the area and perimeter of different shapes.  Children will need to solve measurement problems that involve converting between units of measurement. They will learn to draw and measure angles and also calculate the size of missing angles. They will need to interpret information in line graphs and tables.
In Year 5 English your child will read a range of different genres. They will continue to use their skills of inference of characters' motives and feelings and will start to think about figurative language and how it is used. They will learn to spell a variety of more sophisticated words with different prefixes and suffixes.
When writing a text, they will carefully select vocabulary (including adverbs) and use a variety of presentational devices to structure text (including time connectives). They will use a range of punctuation correctly, including brackets, dashes and commas.
Year 6 Ready – Some More Ideas
Pre-Y6 literacy focus: Discuss personal reading with others
Being able to describe characters, plots and settings helps children to fully understand and appreciate literature.
Do try this at home:
Encourage them to read book reviews in newspapers and magazines, noting the format employed. If any of the books appeal, find out if you can reserve them or request for them to be purchased at your local library (if it is open). Alternatively you could give your child a small budget and send them book-shopping with a summer reading wish list.
Pre-Y6 maths focus: Represent data in a range of formats
Conveying findings through charts and graphs is a theme in numeracy throughout the primary phase and continues into secondary learning too. In Year 6 children need to get more accurate in how they represent data.
Do try this at home:
Have them conduct a survey amongst friends and family on something that interests them. Encourage them to choose a few ways to show the data found (for example a bar graph, table, etc.). Get them to select the most appropriate method for the survey and to explain their reasoning.
Much of the focus in Year 6 is on preparation for SATs in May (which, as far as we know, are going ahead). Whatever you feel about testing children, this is a good opportunity to ensure your child's knowledge of all the core learning objectives is solid before they move up to secondary school.
In Year 6 maths your child will learn about square, prime and negative numbers. They will be multiplying and dividing with numbers up to four digits, using formal, efficient methods. They will be doing more complicated work with fractions, decimals and percentages.
Your child will also start to learn about ratio and proportion and will be introduced to algebra. They will need to measure the perimeter, area and volume of different shapes, plus convert between units of measurement. Coordinates in all four quadrants are introduced in Year 6, as is the interpretation and construction of pie charts.
In Year 6 English your child will read a range of different genres. They will enhance their understanding of inference of characters' motives and feelings and be able to discuss and evaluate how authors use figurative language.
They will learn to spell a variety of more sophisticated words with different prefixes and suffixes. They will also think about how words are related by learning about synonyms and antonyms. When writing a text, they will carefully select vocabulary and use a variety of presentational devices (including adverbials) to structure text. They will use a range of punctuation correctly, including semi-colons, colons, dashes and hyphens.