E-Safety
E Safety at The Federation of Follifoot & Spofforth CE Primary Schools
The internet has changed all of our lives, particularly our children's. It is a wonderful tool but one which can potentially put children at risk if they are not taught how to stay safe on line.
At The Federation e-safety is at the heart of our computing curriculum. Your children are taught how to stay safe on line. Our two key messages with regard to e-safety for primary age pupils are as follows;
Supervision. All pupils are appropriately supervised when using technology. This ensures they can ask questions if they come across anything they are unsure of. It also allows for the continued reinforcement of key safety messages. We recommend children of Primary school age are always fully supervised when using the internet.
Confidence to speak openly and honestly. From nursery onwards children are taught and encouraged to clearly and honestly talk to adults. This ensures they are highly likely to discuss and report concerns or worries which is a major strategy in enabling them to stay safe.
Children's Devices – Internet Safety Advice 
This advice applies to personal family devices or devices loaned by the school being used by children.
Supervision. 
Supervising your child when they are using their device contributes to ensuring they are using it safely and only accessing appropriate content.
Talking and reassuring. 
No filter or parental control tool is 100% effective, and many of the risks that children can face online are because of their own and other's inquisitiveness. It is therefore important to talk to your children about staying safe online and make sure they know that they can turn to you if they get into any difficulty.
For anyone wanting advice on how to talk to their child in an age appropriate way about this topic we recommend;
'Think You Know' Internet Safety Parent Guidance
Internet Provider Parental Controls 
All major internet providers will provide parental control options allowing parents to control content accessed and even the time spent on the device. We recommend the internet provider parental controls are enabled and set to the highest possible level of control.
The best place to start is to look at the information provided by your broadband provider.
The UK Safer Internet Website also has guides on this for those using BT, Virgin Media, Sky and Talk Talk.
Device Specific Controls 
In addition to content filtering offered by your broadband provider, many devices such as games consoles, smartphones and tablets have their own parental controls, for example to limit spending or restrict access to apps based on age rating. Likewise, many web browsers have built-in tools and features to help you control the kinds of content users can view. Instructions on this should come with each device. Many instructions manuals and guides can also be found online.
Anti-Virus Software 
An antivirus product is a program designed to detect and remove viruses and other kinds of malicious software from your computer or laptop. We recommend installing and maintaining up to date antivirus software on all devices. The National Cyber security Centre has more advice on their website.
Antivirus software is often included for free within the operating systems that run Windows and Apple computers. If you make sure that this built-in antivirus is switched on, you'll instantly be safer.
We hope this information is of help. Please do not hesitate to get in touch if you have any worries or concerns or need further advice.
The links established on this page will help you to support the work of the school in training your child to stay safe online and recognise the risks.
There are many age appropriate activities which you can do with your children.
CBBC
CBBC have some great games and videos. Test your internet safety knowledge with Hacker, listen to some Stay Safe songs with Helen Skelton.
NSPCC
Our schools regularly works with the NSPCC to deliver the stay safe message. Their website has useful advice for parents.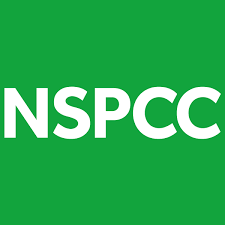 Childline
A valuable resource for anyone who wishes to discuss a problem.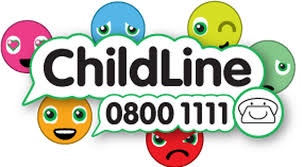 ThinkUKnow
This is part of the CEOP website which has some of the very best advice and guidance for parents and children. It is an excellent resource which is divided into sections and contains large amounts of information, games and resources about internet and mobile phone safety issues.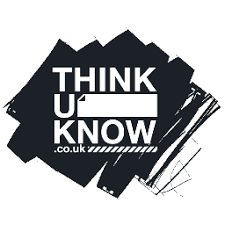 NetSmartz Kids
This is an interactive way of teaching young people how to recognize dangers and increase self-confidence whenever they go online. Includes games and puzzles.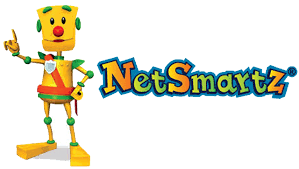 KidSmart
A great site for teaching children how to be safe surfers. The KidSmart poster (Click Here) is a good way of remembering the 5 key messages.
Child Safe Search Engines
These are links to search engines that are considered safe for children:
http://www.safesearchkids.com/
Other Useful Links
Click here for advice on how to turn on Parental Controls.
Click here for new CEOP Resource about Selfies
Further Guidance for Parents
Set boundaries in the online world just as you would in the real world. Think about what they might see, what they share, who they talk to and how long they spend online.
It is important to discuss boundaries at a young age to develop the tools and skills children need to enjoy their time online.
Keep all equipment that connects to the internet in a family space. For children of this age, it is important to keep internet use in family areas so you can see the sites your child is using and be there for them if they stumble across something they don't want to see.
Use parental controls on devices that link to the internet, such as the TV, laptops, computers, games consoles and mobile phones. Parental controls are not just about locking and blocking, they are a tool to help you set appropriate boundaries as your child grows and develops. They are not the answer to your child's online safety, but they are a good start and they are not as difficult to install as you might think.
School E Safety Policy.
This is incorporated into our Safeguarding policy which can be found in the policies section of our school website.
Further Reading
For further information, please click on the links below to download the following documents.
Federation of Follifoot & Spofforth  CE Primary Schools Children ICT & e-Safety Information for parents
Keeping Young Children Safe Online
Supporting Young People Online
Reporting Concerns
If you have any concerns regarding any aspect of e-safety you can report them on the CEOPs website via the link below.
Please click on the links below that are referenced in the above information:
Keeping-Young-Children-Safe-Online_1
Supporting-young-people-online_1