Curriculum – Physical Education & School Sport (PE)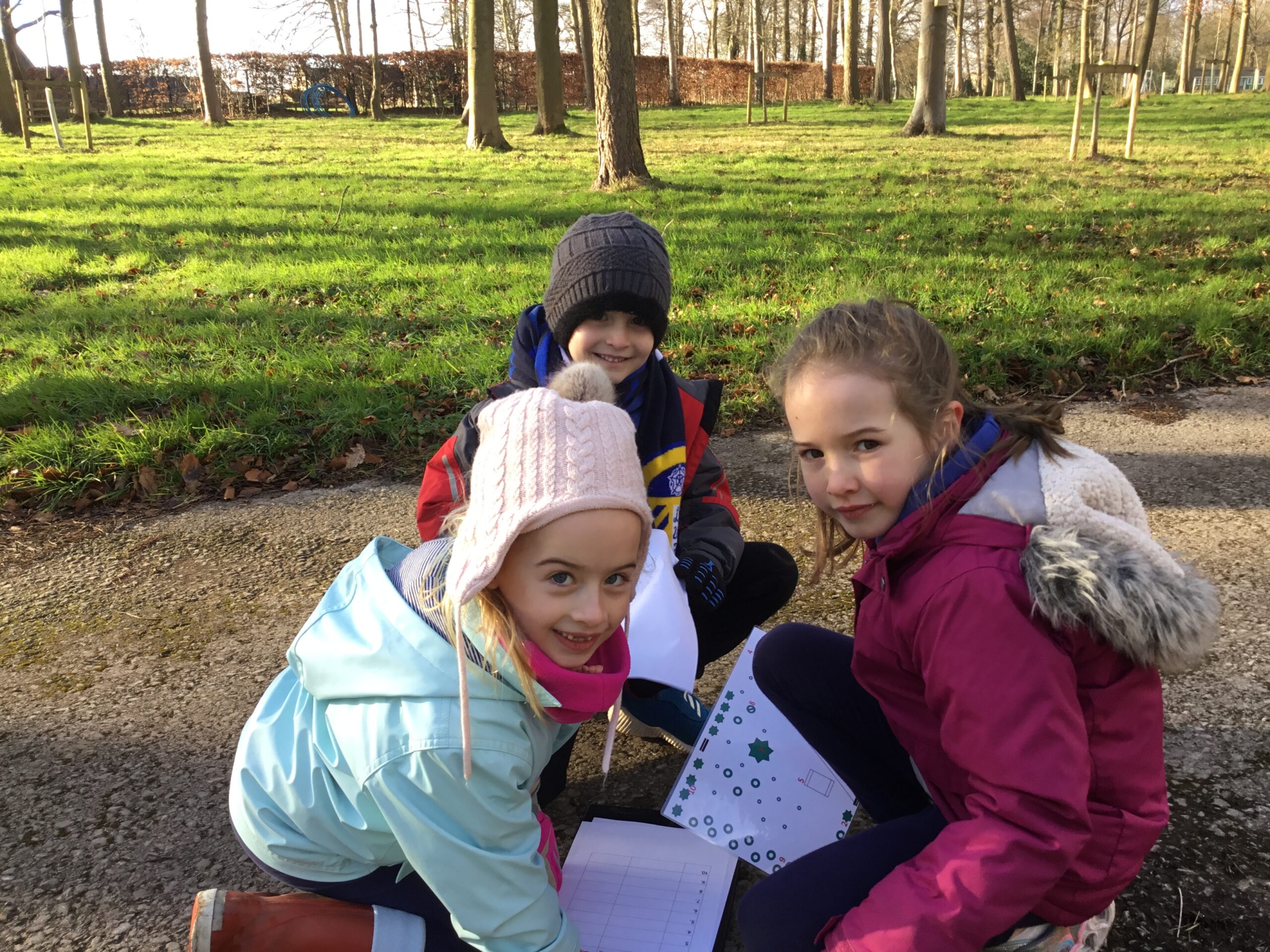 Nurturing children's passions and interests are central to our vision of Love, Learn Thrive. High quality Physical Education and School Sport play a key role in the living out of this vision enabling children to thrive and flourish physically. Children experience a range of individual and team sport contexts learning the many benefits of to physical and emotional health of sport and exercise. Our programme of PE and school sport also creates a wide range of opportunities to learn the values associated with competition including wining and loosing well, fair play, rule of law and team work.
'Leaders make very effective use of extra funding for PE and sports. Most pupils, including those with SEND, attend after-school clubs.' Ofsted 2019
 Physical Education (PE) is the curriculum provision made for pupils during the school day. It is based around the National Curriculum requirements and our own learning principles.
School Sport & Physical Activity are any physical activity or sporting provision made for pupils outside of curriculum time but via school. This may include activity at; playtime/lunchtime, after school clubs, competitions outside of the school day, links to sports clubs and school teams.
Subject Leader
The subject leader for PE is Mrs Natalie Speight (covering Mrs Amy Bearman's maternity leave).
They can be contacted by emailing office@ffspschools.co.uk using the subject title FAO of Mrs Natalie Speight.
With oversight and support from our Senior Leadership team subject leaders oversee and monitor the intent, implementation and impact of their subject.
Intent – The ambition and principles of our curriculum for our children. The curriculum content we expect children to learn. What we expect children to know. There is additional information on our intent – link to intent page Curriculum Intent
Implementation – How the intentions are realised. The sequence and strategies used to ensure children know and remember more. There is additional information on our implementation  – link to implementation pages
Impact – How we check and see if children know what we expect them to and how we help them further if needed. How knowledge and skills learnt improved and enriches their lives socially, emotionally, spiritually as well as academically.
Subject Rationale
Each subject has a rationale outlining in more detail the intent, implementation and impact for the subject.
Please click on this link to access: Subject Rationale Statement Physcial Education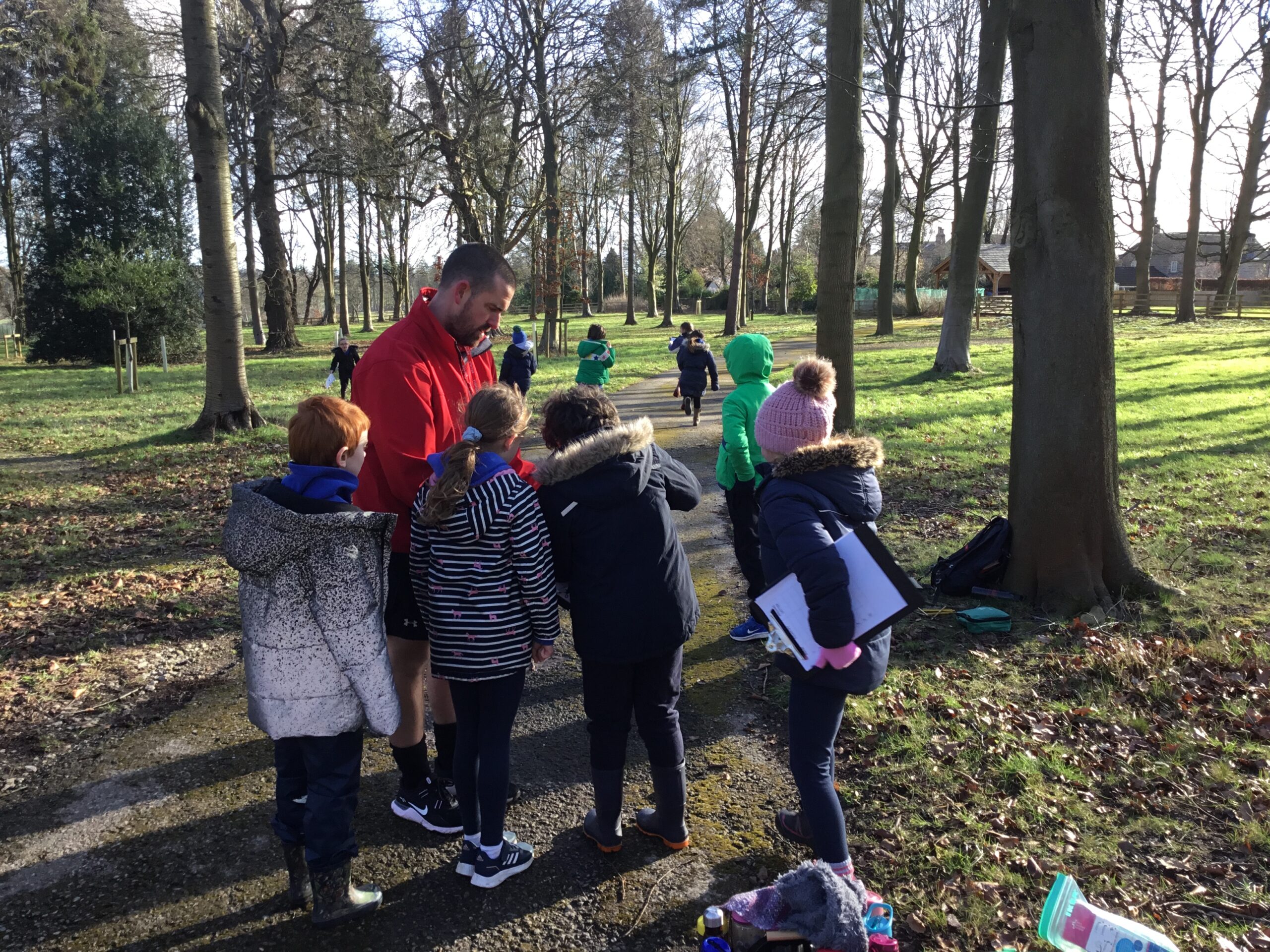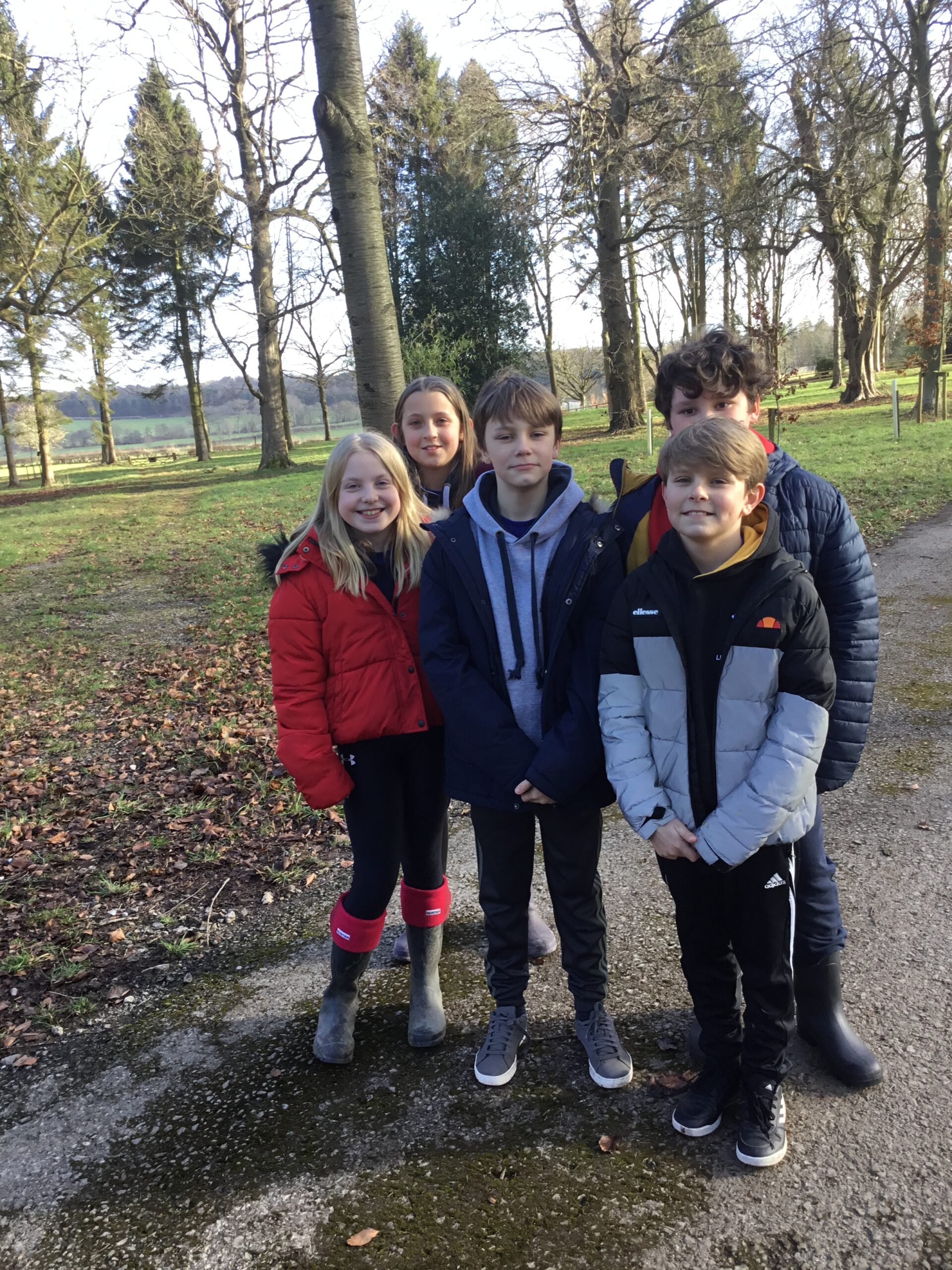 Our Intent
Through high quality PE, school sport and physical activity we intend all children to develop knowledge and understanding in the following key areas;
Physical
Thinking
Social
Health and Wellbeing
Implementation – Quality First Curriculum Implementation  
 In Early Years children have at least one structured PE lesson a week in addition to multiple opportunities for physical development in their continuous provision. Because of the well developed enhanced outdoor provision children enjoy frequent daily opportunities for physical development. As the academic year progresses and to ensure children are Key Stage One ready children will begin to have two taught structured PE lessons a week.
In Key Stage One and Key Stage Two children will have two PE lessons per week. PE is taught weekly and not blocked as many other foundation subjects are. This is because;
Teaching 

PE

 on an ongoing basis helps children learn the physical and emotional benefits of regular physical activity.

PE

 is more of a skills-based subject where children benefit from continually developing their skills and abilities It is therefore beneficial and considered good practice for children to have regular weekly 

PE

 lessons. Physical Education learning benefits from continual frequent deliberate practice and application in different contexts following a spiral skills-based curriculum.
The two lessons per week for every child in Key Stage One and Key Stage follow the same systematic approach.
Weekly Lesson One 
One lesson using the 'REAL PE' resource. This resource developed by national experts in Primary PE focuses on physical literacy and is based around developing core fundamental movement skills that are the foundation of all movement required for success in the National Curriculum programmes of study.
       
It is structured systematically in the following units;
Create Unit 

Pe

rsonal – Stay on task, keep trying, take control, try to improve, embrace challenge, & take responsibility for learning
Create Unit Social – Play with and understand others, help and encourage others, work well with others, organise others, improve others, lead others
Create Unit Cognitive – Follow instructions, observe and describe, recognise and order, explain why, describe how to improve, make good decisions, analyse 

pe

rformance
Create Unit Creative – Observe and copy. Explore and describe, compare and develop, recognise and respond, refine and change, express adapt, adjust, variety and disguise
Create Unit Applying Physical – Travel in different ways, 

pe

rform single skills, 

pe

rform simple sequences, 

pe

rform with control, link with quality, combine with fluency, apply with consistency
Create Unit Health and Fitness – Describe simple changes, explain benefits of exercise, practise safely, explain why, explain how to exercise, prepare for activity, plan my own fitness
The LTP curriculum outlines the sequence of the 'Real PE' units alongside the aspects of the National Curriculum Programme of Study. As the knowledge and skills in the 'Real PE' units are based on overall physical literacy they sit well alongside any of the National Curriculum Programme of Study aspects.
Weekly Lesson Two  
 In the second weekly lesson the children will focus on an aspect from the national curriculum programmes of study which are; Games, Gymnastics, Athletics, Swimming, Dance and Outdoor and Adventurous Activities (OAA)
Intent – Subject Sequence and Knowledge Progression
Click on the link to access our:  Physical Education Curriculum Overview 2021 to see what is taught when.
Click on the link to access the: Federation PE – Progression-of-skills-and-knowledge Summary
Click on the link to access: Federation PE – Progression-of-skills-and-knowledge Full Detailed
Implementation
Children have regular opportunities to participate in competitive sporting situations at different levels. These levels include:
Competitive situations in class-based lessons
Inter 'house' team competitions
Inter School competitions
Harrogate School Sports Partnership competitions (competing against other Harrogate schools)
Because we are keen for pupils to experience sporting opportunities in their local environment we run trips to Harrogate climbing wall and use Rudding Park grounds) for Outdoor and Adventurous Activities alongside the residential trip to an outdoor centre on the East Coast (Year 5&6).
Impact Examples
We are pleased to share some examples of how knowledge and skills learnt have improved and enriched our children's lives socially, emotionally, spiritually as well as academically.
Have a look in the News section of our website for examples of some of the sporting opportunities available.  
Children's comments
'I love doing cartwheels and learning new things'
PE helps me learn how to be healthy'
'I like football club after school, learning new skills and getting better at being in a team'.
'We learn to win and loose on sports day with all the different races and activities.'
Staff comments
'The specialist teachers and coaches coming in have helped our confidence levels and given us new ideas. '
'It's a great form of professional development.'
Keeping Active 
We know the importance of keeping active all year round especially during lockdown. Through our partnership with Harrogate School Sports Partnership we are pleased to share a number of challenges that children and families can get involved with. The inks below will allow families to access the information and where appropriate log their participation and scores.
Primary Ultimate Warrior Challenge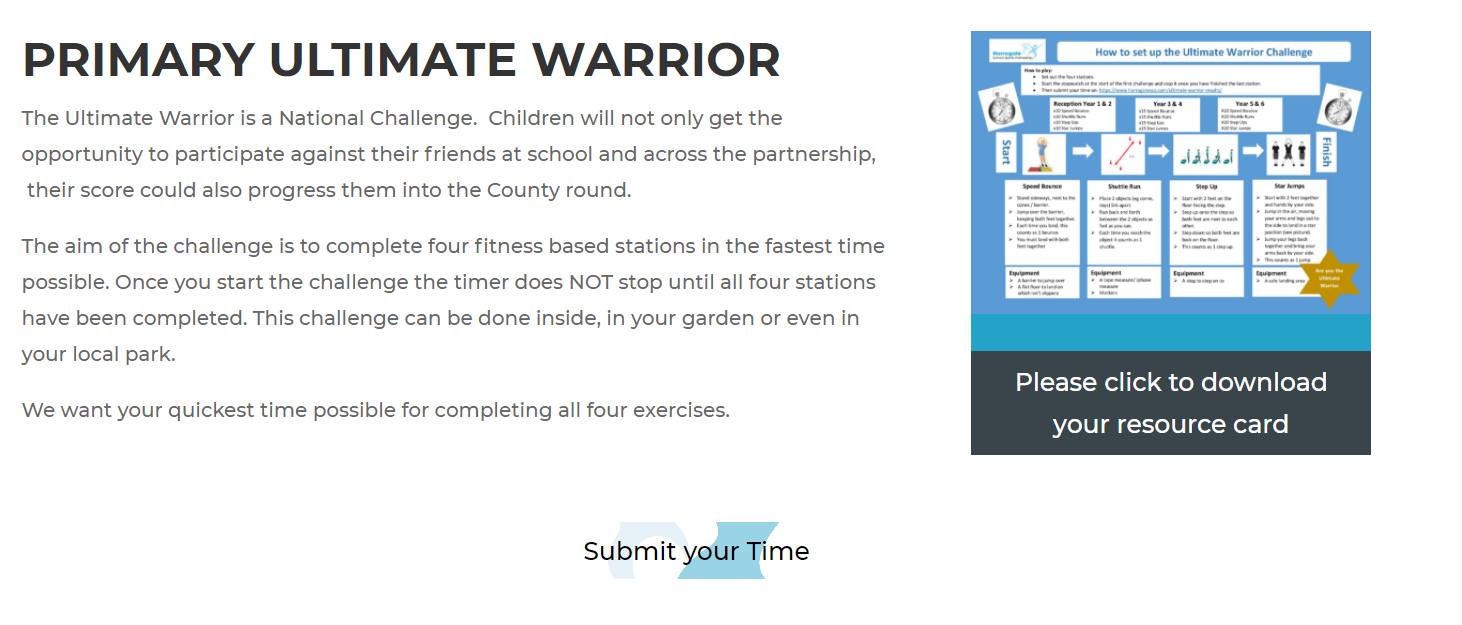 The Ultimate Warrior is a National Challenge.  Children will not only get the opportunity to participate against their friends at school and across the partnership, their score could also progress them into the County round. The aim of the challenge is to complete four fitness-based stations in the fastest time possible. Once you start the challenge the timer does NOT stop until all four stations have been completed. This challenge can be done inside, in your garden or even in your local park. 
Daily Personal Best Challenges –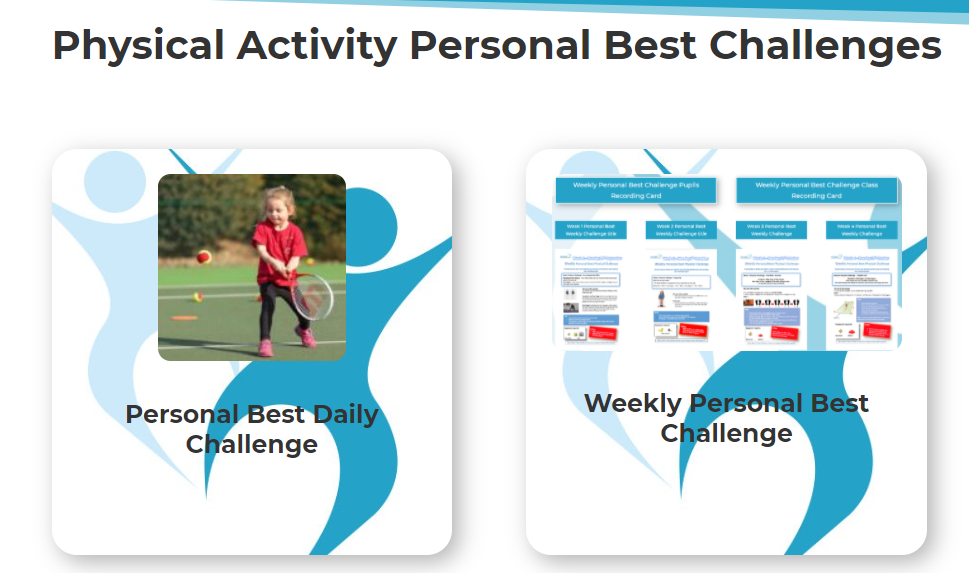 As in Lockdown 1 we have a Daily Personal Best Challenge programme which is aimed to get children and their families active. Below you will see boxes where a video challenge will appear that day, click on the video challenge for that day and watch it. 
Then ensure you have enough space to do the activity safely. 
You can change the equipment to to anything you have at home. 
Have a go at the challenge for 30 or 60 seconds, what ever time you feel is right for you. 
Then during the day, keep having a go at the activity and see if you can get a better score than your first attempt. 
You can also always challenge anyone else in your household to have a go, but remember this is really about you challenging yourself. 
Keep a record of your scores as at the end of the challenges you will be able to access a certificate 
Tokyo is 5,821 miles away, can you help us reach the Tokyo by the time the Olympic Games start on Friday 23rd July using any of the following modes of travel can be walking, running, cycling or scootering. Log your miles each month.  Children can complete their miles either during school time, traveling to or from school or at home with their family.
Leadership Award Online Course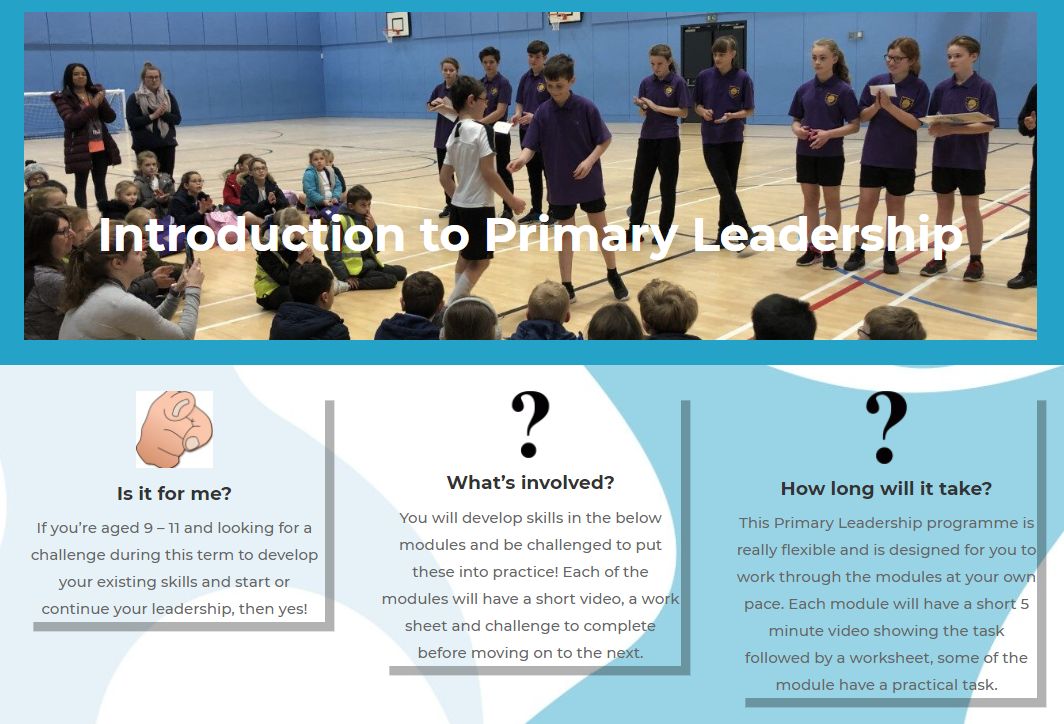 If you're aged 9 – 11 and looking for a challenge during this term to develop your existing skills and start or continue your leadership, then yes! You will develop skills in the below modules and be challenged to put these into practice! Each of the modules will have a short video, a work sheet and challenge to complete before moving on to the next. This Primary Leadership programme is really flexible and is designed for you to work through the modules at your own pace. Each module will have a short 5 minute video showing the task followed by a worksheet, some of the module have a practical task.