Church
Our parish churches play a key role in enabling us to achieve our Vision, Mission and Principles supporting us in helping all associated with our school and communities Love, Learn Thrive. As identified in our learning principles we greatly value the relationships recognising that we all learn with and from each other. We are blessed that our churches and everyone involved with them play a key role in the life of the school and as Federation we value the contributions we are able to make to the work and life of the each church.
You will some examples of how we work together below.
Collective Worship plays a critical and pivotal role in the life of our school. Our vision of Love Learn Thrive translates into and impacts directly on our collective worship provision as outlined below.
LOVE
Children learn of God's love as best described in Corinthians
Love is patient, love is kind. It does not envy, it does not boast, it is not proud. It does not dishonor others, it is not self-seeking, it is not easily angered, it keeps no record of wrongs. Love does not delight in evil but rejoices with the truth. It always protects, always trusts, always hopes, always perseveres. Love never fails. Corinthians 13:4-8 4
LEARN
Through worship, children learn and explore Christian values through the teachings of the bible as well as stories from other cultures and faiths. They consider how these values can influence and impact on their lives and the lives of others helping to improve our world.
THRIVE
Collective worship creates opportunity to celebrate diversity and uniqueness as well as the values of caring, understanding and compassion that all contribute to enabling us to Thrive. Through participation in and leadership of worship in its different forms (whole school and classroom based) children experience success and achievement.
All children are involved in developing and leading worship providing opportunity to explore faith and spirituality.  Children lead worship throughout the year in school through the telling of bible stories, drama and signing. Children also have opportunity to lead and participate in worship in their respective Parish churches throughout the year. 
Specific services held in our parish churches, and their immediate surroundings led and attended by the children 
Harvest Festival – Gifts collected for Harrogate Homeless
Community Carols – Castle Ruins and Rudding Gates accompanied by Brass Bands.
St Nicholas Service
Crib Service
Easter Service
Leavers hands on worship for Year Six
 The children's families are welcomed to join us for these services including . We highly value the excellent attendance and support we receive at these times. 
St. Joseph and St. James church Follifoot, opened on 22nd October 1848. Sir Joseph Radcliffe granted part of Longlands field and erected the church on trust for the Rector of Spofforth to provide services as appropriate. As the Rector at that time was the Rev. James Tripp, the name given to the church was considered appropriate. The church was originally a chapel of ease and is thought never to have been ceremonially consecrated. Three stained glass windows on the east, north and south walls of the chancel are in memory of Sir Joseph Radcliffe (1799-1872).

All Saints Church in Spofforth is an Anglican church in the parish of Spofforth and Kirk Deighton.  Christians have worshiped God in this Church for over twelve centuries.  Christians of every tradition are welcome to join in receiving the Eucharist.
For further information about the church or services, see the Spofforth and Kirk Deighton with Follifoot and Little Ribston Parish Magazine (issued monthly) for all parish information and including regular articles by our pupils too!
The Revd Barbara Ryan is our Associate Priest. She and her team support our schools and families. Barbara can be contacted directly using the details below:
The Revd Barbara Ryan
Associate Priest, Spofforth with Kirk Deighton
revbryan@hotmail.com
01937 590377
The Rectory
Church Lane
Spofforth
Harrogate
HG3 1AF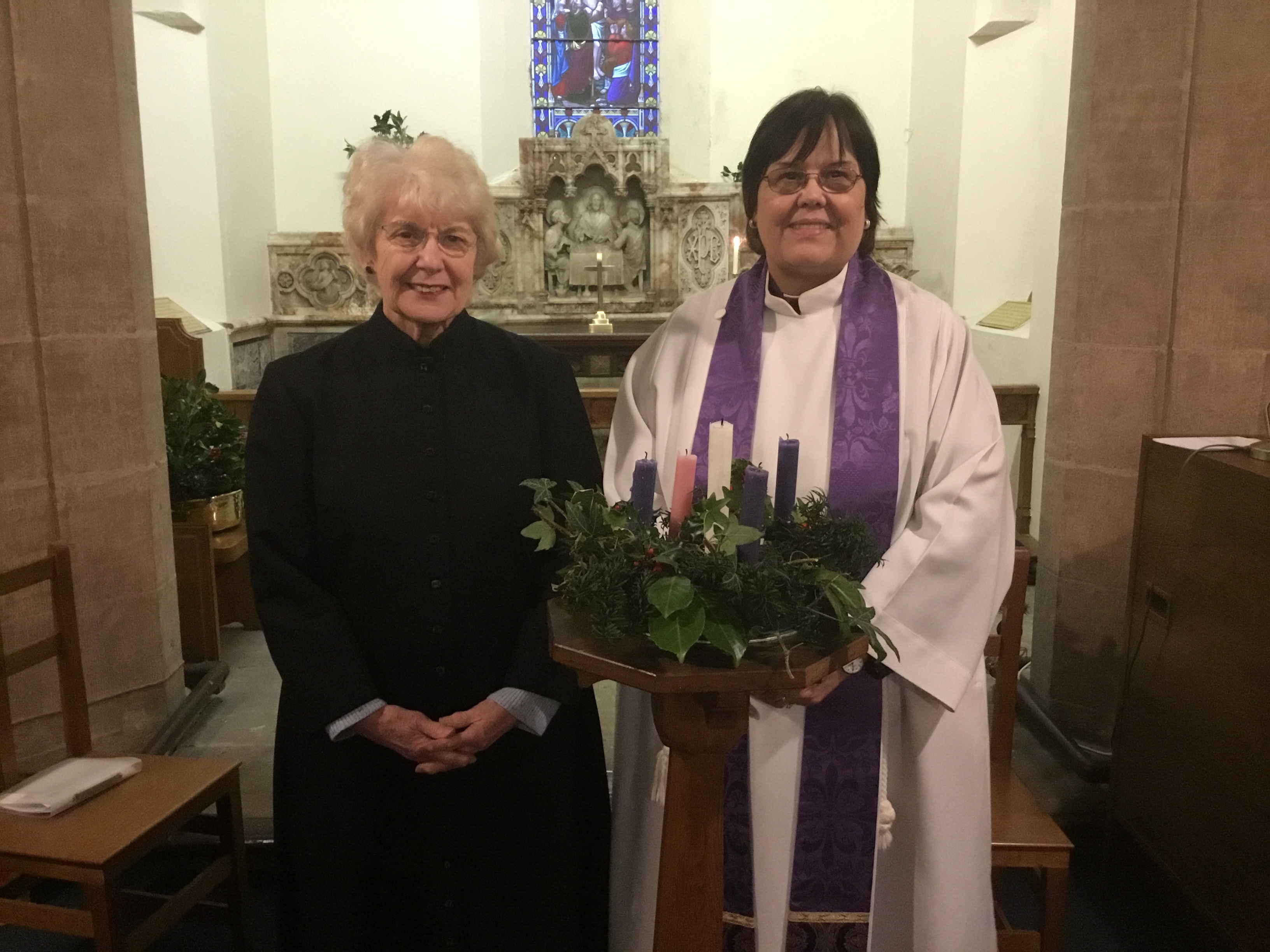 Churches Beyond Our Parish
As well as a range of links with our Parish churches we value opportunities to make links with churches beyond our parish as this further enriches the experiences for our children. For a number of years we have been delighted that our choir have been invited to perform at St John's Church in Knaresborough as part of their Ceremony of Carols which takes place during their annual Christmas Tree Festival. It is always a magical and spiritual moment to hear the children sing surrounded by 100's of thoughtfully and beautifully decorated trees.