School Vision Captured in Community Art Project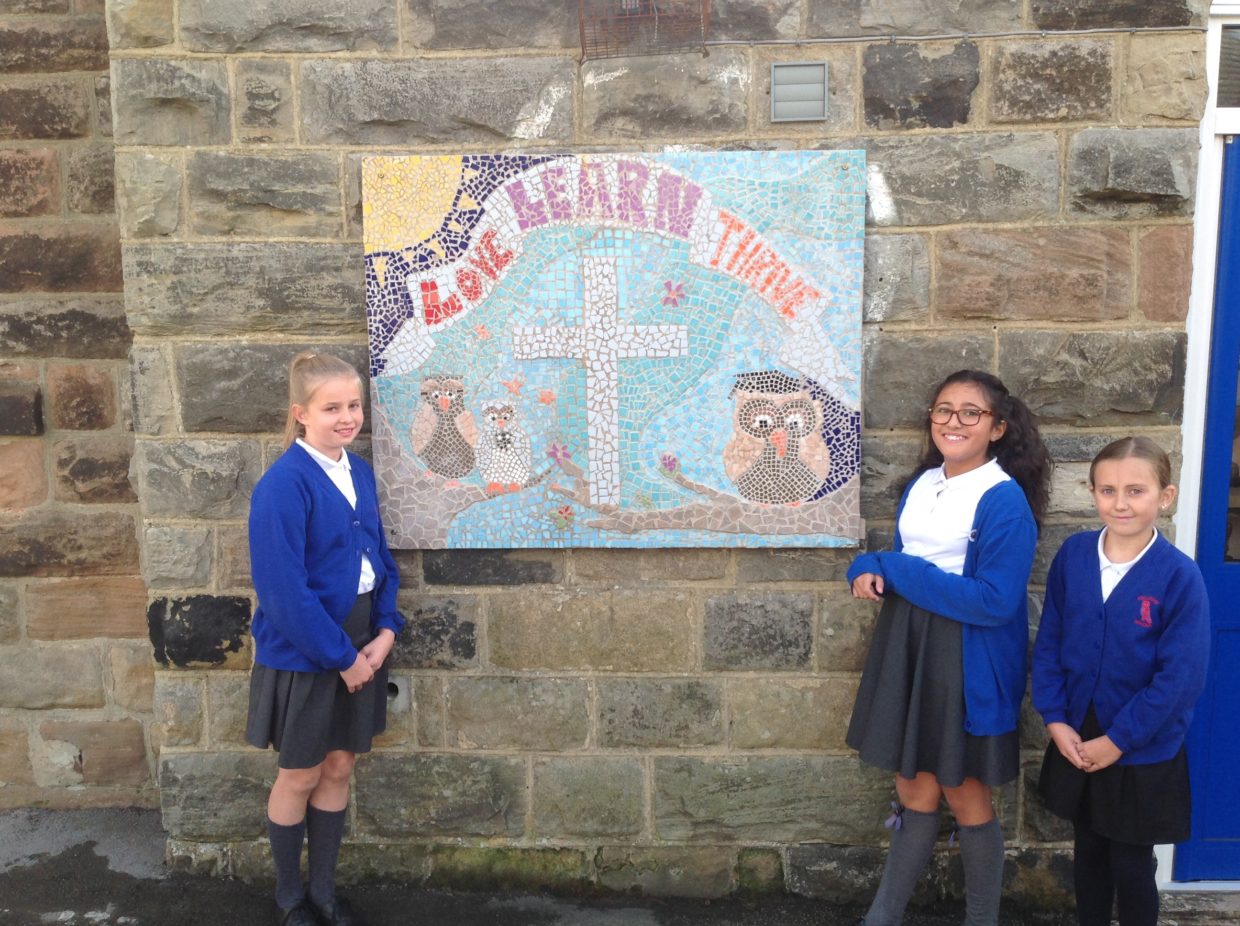 Children at Follifoot CE Primary School are enjoying sharing their art and design work with all who visit the school via their outdoor Mosaic. At the end of last year, children enjoyed a series of lesson delivered by school in partnership with local charity Craft Aid. The charity that support adults with learning differences helped the children and design and create this fantastic outdoor Mosaic which now takes pride of place outside the front entrance to the school. The children created the wonderful design incorporating our Vision of 'Love, Learn, Thrive' and then worked as a whole class to create the mosaic from hundreds of tile pieces.
Head teacher Paul Griffiths said 'It was lovely to see the children and adults working so closely together to produce such a brilliant piece of work'. Working in partnership with charities such as Craft Aid helps prepare our children to be active citizens making positive contributions to their communities.
Following the completion of the project the children took a collection following their end of year production and were delighted to make a £60 donation to the work of Craft Aid.
Well done and huge thanks to everyone involved in this project.