Full Re-opening September 2020
 A dedicated page focusing on procedures for the return of all children in September 2020 and the support for children to address the impact of COVID19 school closure.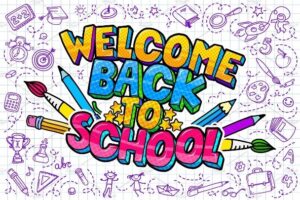 On Friday the 19th June 2020 The Secretary of State for Education led the daily Government COVID19 briefing. He stated.
'All pupils in all year groups will go back to school full-time in September'.
Gavin Williamson
 We very much welcome this clarity, as I am sure parents do also. In the briefing, it was also stated that guidance on the safety measures for schools from September will be published in the next fortnight.
This dedicated page of our website has been created to provide parents and children with information regarding plans and procedures for the return of all children in September as well as the support for children to address the impact of the time away from school.
This page will be updated on an ongoing basis and we will inform parents via email and or text when updates have been added.
Please click on the links below for further information:
Letter from Headteacher 17-7-2020
Full September Openning Parent Information Booklet Fed FF&Sp 17-7-20
Addressing the Impact of COVID19 School Closers 17-7-20
Visual Information Guide September Opening Follifoot 17-7-20
Visual Information Guide September Opening Spofforth 17-7-20
Preparing for September 2020
Following the publication of the guidance for September we will review and where needed update our risk assessments and parent information booklet and visual guides. We will share these with parents so they can help their children prepare.
This section will be updated further following the publication of the guidance for schools.
The first day of the autumn term 2020 for children is Tuesday 8th September 2020. We very much look forward to seeing everyone on this day.
Please note the staggered arrangements for children starting in Reception and Nursery.
Thursday 3rd and Friday 4th September 2020 – By prior arrangement (please email admin@spofforth.n-yorks.sch.uk to book a time) children and parents may visit school for a familiarisation tour with Mr Griffiths.
Monday 7th September 2020 – Training Day. School closed to all children.
Tuesday 8th & Wednesday 9th September 2020 – Children who have not previously attended Spofforth in nursery will begin school.
Thursday 10th September 2020 – Children who have attended Spofforth nursery start school.
Monday 21st September – New nursery children will begin attending sessions.
If parents feel their child needs more of a phased start than outlined in the provisional plan we will be happy to discuss this on an individual basis to ensure each child has the very best possible start to their primary education.
Please click on the letter/information below:
September opening and Children's reports letter 7.07.2020
Summer Holiday Period Support
The summer term concludes on Friday 17th July 2020. We are incredibly grateful to all our families for their hard work and support throughout what has been a challenging school year for everyone especially over the last three months.
This section contains information about the support available for children and families over the summer holiday period.
COVID19 Summer Food Fund
Families of children in receipt of free school meals will receive a voucher to cover the summer holiday period.
These vouchers will be delivered through the scheme used to support families during May half term and Easter. We understand vouchers will be of the same weekly value as was made available during the previous holiday periods. As soon as the system allows we will place orders and distribute the vouchers.
Care Provision for Vulnerable Children and Essential Critical workers
In line with the national approach, our schools will not be open to provide care provision for vulnerable children or children of essential critical workers over the summer as they did at Easter and during May half term.
As part of the Government's 'road-map' to easing restrictions holiday care provision will be available as outlined by the Prime Minister:
'Wrap-around care for school age children and formal childcare will restart over the summer'.
Boris Johnson Published 23 June 2020
Changes to social distancing rules from 4th July 2020 will make it more possible for extended family to support parents with childcare over the summer period.
North Yorkshire Local Authority is compiling a list of local providers who will be offering a range of different opportunities for children to socialise with peers and take part in creative and sporting opportunities. These will help children take important steps to socialising with other children. We will share this list as soon as it is published.
Government Holiday Activities and Food programme
Disadvantaged children in England will benefit from free healthy meals and enriching activities throughout the summer as part of plans set out by the Government.
Backed by £9 million, the Government's Holiday Activities and Food programme will support up to 50,000 disadvantaged children across 17 local authority areas and help them to stay healthy and active over the summer.
The local provider awarded a share of the £9 million is:
Leeds Community Foundation (Leeds and Bradford – Yorkshire & the Humber region)

Summer School – Education Provision during the Summer Holiday
In answer to a number of enquiries regarding operating a summer school, we are happy to provide the following information. The current national direction recognises that support for children to address the impact of time away from school must go significantly beyond the summer holiday period.
As stated by Minister Nick Gibb:
"If you want children to catch up, it can't be done over the month of August – it has to be longer term over the academic year".
We recognise that children and families have worked hard during term time to undertake learning at home and for some more recently in school. We also recognise the pressure and strain the restrictions of recent months have placed on families.
To ensure a productive autumn term, children and their families need opportunity to rest and recharge over the summer, as they would usually do. With the ongoing easing of restrictions, it is likely that families will be able to enjoy at least some of the activities they have planned for the summer.
Running educational summer schools across the Federation would potentially leave many families torn between their current plans and wanting to access educational support for their children. They also risk extending the autumn term beyond its usual length risking potential fatigue for children later in the term as winter comes.
We understand parents want to ensure children are fully supported socially, emotional and academically and we will produce plans of how we will do this. There is an outline of this further down the page in the section titled – 'Addressing the Impact on Children of COVID19 School Closures.'
Preparing Children for their new Class
We understand that maintaining good learning habits and preparing well for returning in September is likely to have a positive impact on children's confidence and learning in the initial weeks of the new term and beyond. We are pleased to provide some general ideas and suggestions of how children can prepare well below as well as more age group specific information also in the class pages.
Rest and Recharge
The autumn term is long. We recommend time to rest and relax over the summer holiday.
Read
Keep up good reading habits. Reading to children, listening to your child read, sharing stories and audio books. This is relevant for all ages.
Click on the links for more tips
Summer Reading Challenge
A great way to keep children motivated with their reading over the summer is to take part in the summer reading challenge.

https://summerreadingchallenge.org.uk/book/17326946
Socialise
Within social distancing guidance socialise with other families and allow your children to see their friends as much as possible.
Class Pages
Each class has set up a page with tips and ideas of how to help children prepare for September. These are more specific to the classes the children will starting in from September. Where appropriate they include some tasks and activities that will ideally be done in the fortnight before returning in September. We are grateful for you supporting your child to complete these.
Please look at the page for the class your child will be in from September.  These pages can be found in the 'INFORMATION' section of our website.

Addressing the Impact on Children of COVID19 School Closures
This is a key priority for both our schools at present and will continue to be in the coming year and beyond. As a Federation we are taking a clear evidence led strategic approach to planning and delivering this support.
We are pleased to have been able to offer places to all children in the identified Year groups of Reception, Year 1 and Year 6. We have maximised the capacity of groups to welcome back as many children in school before summer as we are allowed to. We continue to provide support for children learning at home.
We strongly believe in the need for a graduated approach that can be responsive to each individual child. Although school closures have undoubtedly affected every child they have not done so in the same way. Some children attended school full time throughout the 'closure' period while some will have not attended for 14 term time weeks.
Many children were able to access some home learning however, the challenges and limitations of this are fully recognised. We acknowledge it is not the same as attending school.
The impact of time away from school on children is likely to be both social, emotional and academic. In line with our vision 'Love Learn Thrive' we are committed to supporting children in all these areas.
While disruption to education on the scale recently experienced has not been seen in modern times there are evidence bases on which we can draw. We can learn from the support given to children who are absent from school for extended periods due to serious illness.
There is a wealth of research around supporting children in addressing gaps in knowledge and understanding. We will draw on this evidence to ensure our plans have maximum impact. We will continue to  make use of evidence collected through the Education endowment Foundation including their recent materials specifically designed around the impact of COVID19 school closures.
https://educationendowmentfoundation.org.uk/
We will publish our strategy of how we intend to support all children. It will be accessible via this webpage and it can be emailed to parents. Printed copies will be available on request.
Our strategy will be based on a three tier, graduated approach as outlined below.
ALL – For all children.
 Strategies and approaches that will be universal for ALL children. Examples of these types of universal adjustments would be:
Temporarily adjusting assessment points to gather assessment information for all children shortly after they return
Review of our homework policy and practices with possible temporary changes taking into account the time children have had away from school
Curriculum adaptations in certain subjects such as PSHCE to help support children return effectively considering the changes they have experienced
 SOME – For Some children.
Supplementary support strategies for some children who require more academic, social or emotional support. An example of this may be extend meetings between teachers, parents and children known as learning conversations to help build a clear and universal picture of the desired outcomes for the child and plan strategies to achieve these. A further example would be personalised additional home learning tasks to complement schoolwork and or small group tutoring within or beyond the school day.
FEW- For a few children.
Intensive support for academic, social or emotional needs directed towards the children with the greater needs. An example of this would be a series of one to one tutoring sessions beyond the school day. Access to personalised social, emotional or academic support beyond term time will also be considered for children with the greatest level of need.
National Programmes & Funding
A £1bn fund for children in England to 'catch up' was announced by the government in June.
Disadvantaged pupils (children who receive pupil premium) will have access to tutors through the £350m 'National Tutoring Programme' from September. The £350m for tutoring will fund discounts. Each school will need to use some of its pupil premium funding to take advantage of the subsidy. Where school agree this is likely to have impact, parents give their consent and children their commitment funding will be allocated.
More information regarding the National Tutoring Programme including FAQ for parents can be found at  – https://educationendowmentfoundation.org.uk/covid-19-resources/national-tutoring-programme/
Primary and secondary schools will be given £650m to spend on one-to-one or group tuition for any pupils they think need it. The programme is scheduled to start in the autumn, paid for by the Department for Education and the KPMG Foundation.
The Institute for Fiscal Studies (IFS) says the funding represents a 1% increase in school budgets and will be worth, on average, about £80 per child.
Maximising the use of dedicated funding received to support children will be part of our strategic plan.