Danelaw Living History Brings Vikings to Life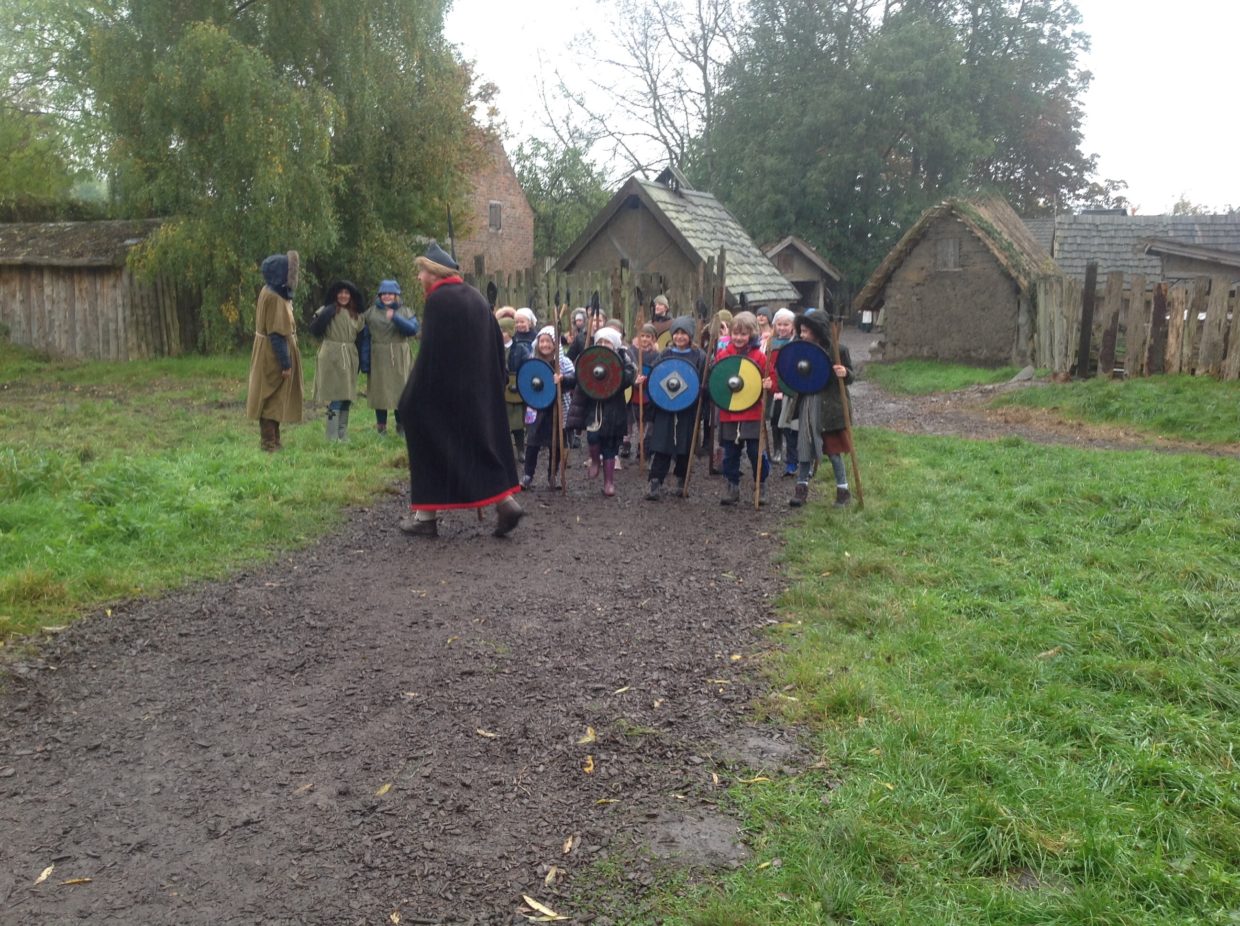 Children from Year 3 & 4 enjoyed a fantastic day on Friday 25th October bringing their history learning to life with a day of living history at Danelaw living history museum in York.
The day began with a very interesting talk busting some of the myths that Vikings were merely fierce invaders and the children learnt that the Vikings were sailors, raiders, traders, farmers and craftsmen. The children then enjoyed two sessions in the one of Danelaw's recreated Viking settlements learning how life in a settlement would have been for children in the time of the Vikings including defending the settlement, preparing the land and making bread.